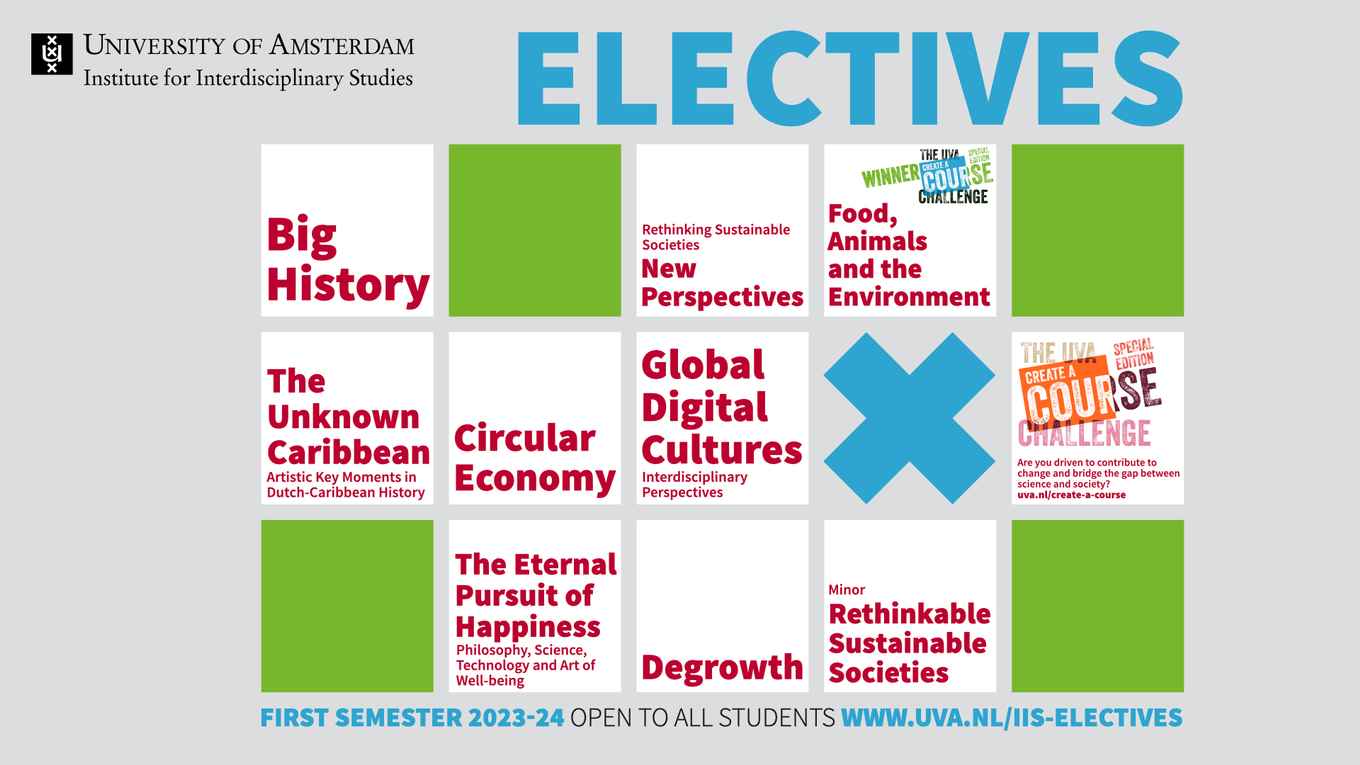 Education at the IIS
Each semester, the Institute of Interdisciplinary Studies (IIS) offers a range of interdisciplinary electives that are relevant to the challenges facing our society today. This coming semester's programme includes:
The IIS electives are open to multiple audiences: students and staff of all UvA faculties, students of other Dutch educational institutions and other interested parties who can take part as 'contract students'.
Registration & more information
Registration is open from 19 to 26 June 2023. For UvA Bachelor's students, registration is done via the GLASS registration rounds. UvA Master's students can send a short motivation to keuzeonderwijs-iis@uva.nl. Employees can join as contract students and can register by completing the online registration form. Please see the information on the IIS website for course-specific options.