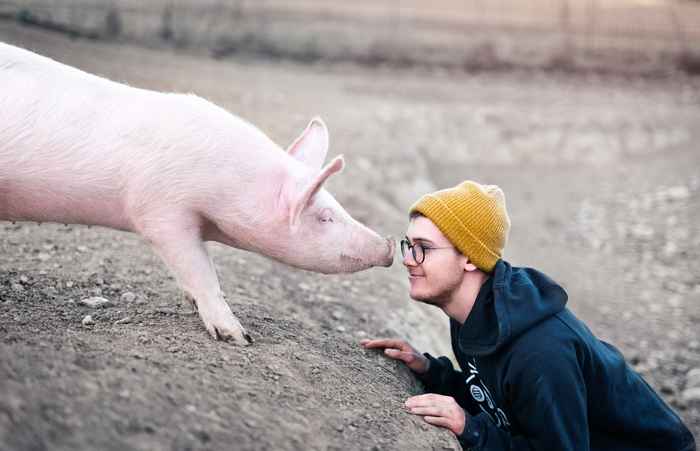 For some people, they are mere creatures or, simply, food. For others, animals are amongst the most significant companions in their lives - just as we are for them.
Human-Animal Studies is a new academic discipline about the relationship between humans and animals. In a series of twelve lectures, together with guest speakers, we will combine theories and research from various disciplines such as history, sociology, philosophy, anthropology, media studies and biology.
We will explore the origins of this new interdisciplinary field, figure out why and how traditional disciplines have contributed to this so-called 'animal turn' in academia, and imagine what this all means for our current and future relations with other animals.
Coordinator
Drs. M.C.C.J. Reesink.
Timetable
You can find the timetable on Datanose.
We now expect that all lectures can take place on-campus. However, if the regulations to prevent the spread of the coronavirus are intensified, we may be forced to organise our education online. Course fees will remain unchanged for contract students. Before and during the course, you will be informed about the latest regulations.
As a contract student, please read the course-specific information carefully, since the courses vary in possibilities for contract students.
Entry requirements
Open to second-year and third-year Bachelor's students and other interested parties, such as contract students or students from other institutions. High school students are also welcome, click here for more information.
Master's students can only participate if there are still spots available. Please send an email to keuzeonderwijs-iis@uva.nl to be placed on the waiting list. One week prior to the start of the course, you will hear whether or not you can participate.
Registration
Registration is open from 6 December until one week prior to the start of the course. UvA students can register in SIS (look for code: 5512HUAS6Y). Other interested parties can register by completing the online registration form. If you have any trouble while registering, please contact us at keuzeonderwijs-iis@uva.nl.
Costs
Prices can be found on the IIS website.
More information
SDGs in education
The IIS strives to reflect current societal issues and challenges in our elective courses, honours modules and degree programmes and attempts to integrate the following Sustainable Development Goals (SDGs) in this course. For more information about these goals, please visit the SDGs website.