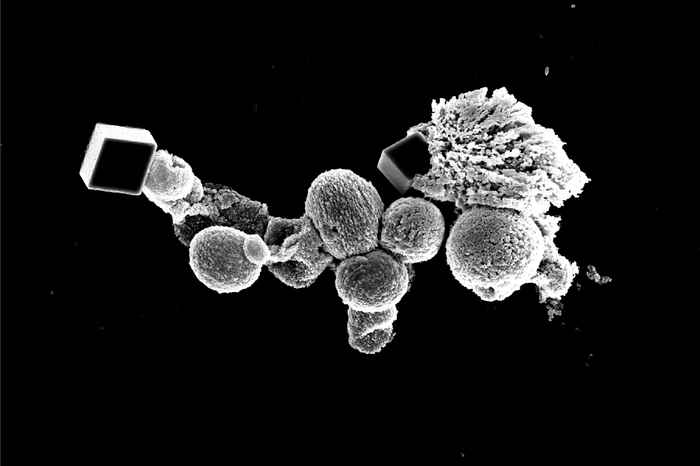 To overcome prevalent dualistic modes of thinking (mind versus body, human versus nature), this course combines ideas from System Sciences with Artistic Research, Radical Imagination, Storytelling and Doing. Rather than focusing on an end-product, failing, fun and playfulness will be encouraged during the assignments.
During the course, we will explore tools and concepts from the fields of Biology, Chemistry, Ecology, Neurosciences, Philosophy, and the Arts. By closely observing the entanglements within the Web of Life and the Four Geospheres, we will enlarge our awareness of the systems we are part of; through lectures by experts from multiple fields, but also by stepping out of the classroom, and exploring Amsterdam Science PARK (is it really a park?).
During the seminars, the topics of self-organisation and emergence will be studied within different disciplines, to inspire you to use self-organization when 'growing' your own stories, ideas and actions.
In the 'Imagination' (individual) and 'Action' (group of 4) assignments, you will apply your embodied knowledge to imagine an Amsterdam Science Park of the future. Thereby, you will focus on a topic of choice: biodiversity, energy, food, materials or architecture, within the overarching theme of Deep Urban Ecology.
By tapping into high entropy states of consciousness (without taking psilocybin), we will reconnect with the human desire to imagine, and with the urgency to enact our environment. Because, even as small particles within large systems, we have the agency to make change happen, from within.
During the assignments, you are encouraged to practice searching for the sweet spot between order and chaos, as this is where complexity emerges. By balancing between being in control and letting 'things' emerge you will practice how to use imagination in generating ideas for a radically different future: a sustainable, inclusive and (bio)diverse Urban Ecosystem.
Timetable
You can find the timetable on Datanose.
Registration
Registration is possible for 2nd year (or higher) students participating in an Honours programme. The registration for the Honours courses will start on November 29, 10 am - December 6, 11 pm, You can register through the online registration form that will appear on Honoursmodules IIS. ( registration is NOT through SIS)
Please note: There is no guarantee for placement if you register after 6 December, so make sure you register on time. You will hear which course(s) you are registered for before 20 december.
If you have any questions, please contact us at Honours-iis@uva.nl.
More information